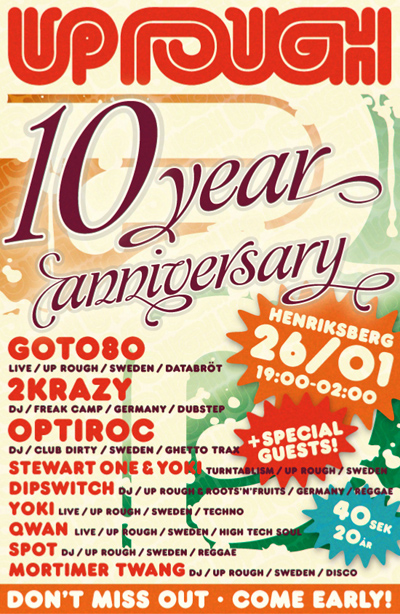 UPDATE 1: Kristus (DJ) cancelled, Qwan (Live) booked!
UPDATE 2: The rumours about the party being cancelled are FALSE. THE PARTY IS TAKING PLACE TOMORROW!
DJ's are arriving from all over Europe, and they are ALL staying in mine and Sabinas tiny cave! :)
UPDATE 3: The party is over. Great success!