"Party Like it's 1998" mixed by daddy Yonx.
We are located at Yonx studio. The glasses are always full, the fog is on and we are doing all kinds of creative tingz. The teenage sized speakaz are beggin' for a cease of the jungle fire.
I smacked together a quick cover for a fresh mix Yonx had lying around. Now, move people! Move!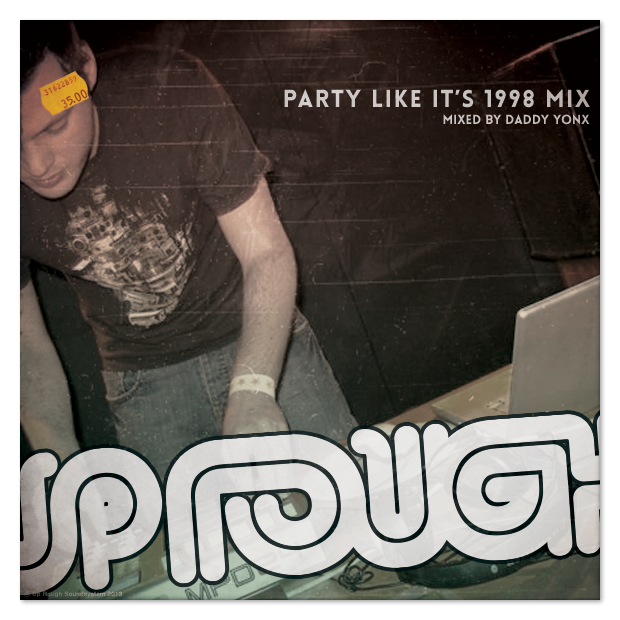 Cover design by Spot
Download here:
https://www.uprough.net/releases/Yonx_-_Party_Like_Its_1998.mp3