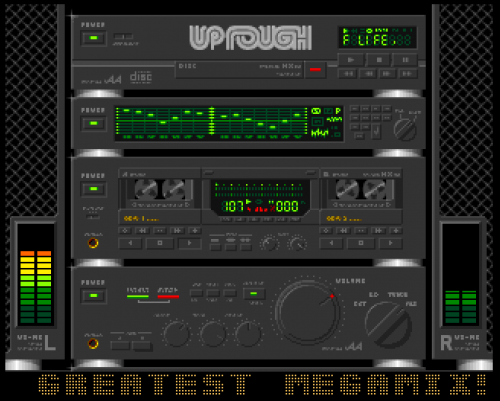 Description:
Up Rough Megamix 1 – the first in a series of awesome music disks!
This is likely the longest megamix on any Amiga to date, it contains
over one hour of music!
Code by: deadguy
Proto Code by: Yonx
Music by: Spot, Qwan, Goto80, Syphus, Varthall and Teis.
Project management by: Spot
Text management and writing by: Goto80
Special thanks to 8bitbubsy for his replayer support!
Download: (EXE) UP-MEGA1.LHA