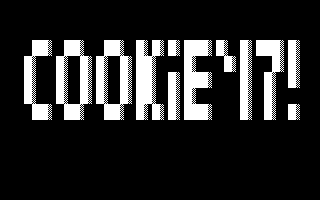 Description:

Kiiritti Pätsi (Sharp MZ 700)
A Sharp MZ-700 demo by Flush and Up Rough released at Cookie Demoparty 2017.
Code by Mooz/Up Rough, P0ke/Flush Music by Glafouk/Flush, GFX by Adoru, MooZ/Up Rough, P0ke/Flush.
If you don't own the real beast, you may consider using the MZ-700 emulator from the Common Source Code Project. The necessary configuration files are included in the 'emu' directory of the archive.
http://takeda-toshiya.my.coocan.jp/common/index.html
On the other hand, if you happen to own this gem you can convert the m12 to a wav file and play it through a cassette adapter or use Marq's MZduino. http://www.kameli.net/marq/?page_id=1001
If you want to make kickass gfx for the MZ 700, we recommend using CGE7. http://www.maroon.dti.ne.jp/youkan/mz700/CGE7.zip
The file 'cgedit/mz700fon.dat' contains the international charset and should be put next to CGE7 executable.
The music was made with Arkos Tracker 2. http://www.julien-nevo.com/arkostracker/
Note for linux users: both CGE7 and the MZ-700 emulator are Wine friendly.
Download: (Exe) kiiritti_patsi.zip